İzmir Adnan Menderes Airport (ADB)
Adnan Menderes Airport Rent a Car companies
Izmir is one of the most populous cities in Turkey. For this reason, Adnan Menderes Airport is just as busy. Adnan Menderes Airport rent a car companies are increasing day by day with this feature. At the airport, you can get offers from all companies that offer many options such as driver rent a car service, luxury car rental, fleet rental. But getting a rental car offer from all companies at such a busy airport can be a serious waste of time. Arya Rent a Car Adnan Menderes Airport lists rent a car companies for you and offers many filtering options. Arya Rent a Car instantly shows a large number of rental car companies from your region and allows you to find the car you are looking for in a short time by comparing their prices on the basis of brand-model. When you arrive by car rental in Istanbul or by plane, you can also take advantage of Arya Rent a car's Izmir Alsancak car rental option by coming to the city center via airport transfer from Adnan Menderes Airport.
Adnan Menderes Airport Car Rental Options
Since Izmir hosts very busy visitors at all times of the year, renting a car at Adnan Menderes Airport is preferred as much as renting a car at Istanbul Sabiha Gokcen Airport. As with Istanbul car rental options, you can find rental cars in any brand model and for as long as you want at Izmir Adnan Menderes Airport, which is used by a large number of domestic and foreign tourists. Arya Rent a Car also makes price comparison for you while viewing dozens of rental car companies. Izmir Airport offers cheap car rental and long-term rental options at the most affordable prices, Arya Rent a Car allows you to reach your desired car in a short time and at an affordable price. Arya Rent a Car is your best solution partner in Izmir airport car rental both in your business trips and in your Izmir holiday.
Adnan Menderes Airport Car Rental Methods
Izmir increases its tourism potential every day with its beautiful restaurant, historical richness and nature. Izmir Adnan Menderes Airport also reaches its most crowded days, especially in summer. Although it is difficult to find a rental car from the airport during these periods, Arya Rent a Car has dozens of rent a car companies. With Arya Rent a Car, which is a very good solution partner at the point of finding a car for rent from Adnan Menderes Airport, you can reach it with a click by selecting the time December and listing the car in the brand model you want. It is very easy to rent a car thanks to the chance to leave the car here when you arrive by Arya Rent a car Istanbul car rental, where you can easily apply options such as leaving the car in different places or canceling. Thanks to the Arya Rent a Car application, where you can view monthly car rental options at affordable prices, you can easily reach the car you want at any time from Izmir Adnan Menderes Airport.
Arya Rent a car is located in dozens of Adnan Menderes Airport rent a car companies you can choose what you want, you can compare the price.Dec. You can meet your request for Cheap Car Rental at Adnan Menderes Airport with the most favorable prices of Arya Rent a car, where you can view the best options at Izmir Airport Car Rental point. Arya Rent a car Izmir Adnan Menderes Airport car rental companies, whether luxury car rental, fleet rental or airport transfer, you can find the most suitable option for you by applying many filters Dec. When you come to the city by renting a car in Istanbul, you can easily continue on your way with another Izmir rental car from here by taking advantage of the option to leave the car in a different place if you want.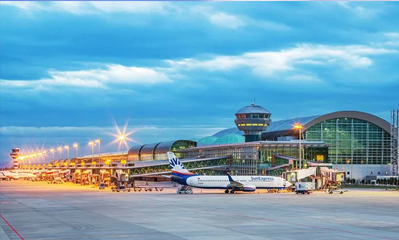 İzmir Adnan Menderes Airport (ADB)
Kayseri Havalimanı Yeşil Mahalle Mustafa Kemal Paşa Bulvarı No:338 38100 Kocasinan/KAYSERİ İzmir
+90850 441 33 33