Muğla Dalaman Airport (DLM)
Muğla Dalaman Airport
It is a very pleasant city with beautiful Muğla, deep forests, cheerful local people, clear sea with a little Mediterranean and a little Aegean taste. Every year, thousands of tourists flock to Muğla by renting a car from the airport to scuba dive, swim, go on a boat tour, have fun in the most fun places at night, windsurf or paragliding.
Mugla Dalaman Airport Car Rental
Mugla Dalaman Airport Car Rental
So, what can you do in Muğla and what should you pay attention to for a pleasant Muğla holiday? There is plenty of sea enjoyment at the top of the list of things you can do in Mugla. You can swim in glass waters and sunbathe on warm beaches. You can also find many quality alternatives in the region for water sports such as windsurfing, water skiing and Jet Skiing. Muğla and its surroundings are also an excellent Center for adrenaline-filled sports such as windsurfing and paragliding. Even the oldest paragliding enterprises of our country are located in Fethiye. If you are interested in the idea of gliding through the air to a magnificent beauty that complements the green forests and the blue sea, you should Yesil go to Muğla, experience paragliding. For a fun trip to muğla, you can make the whole process much more comfortable by renting a car from Muğla Dalaman Airport. For the most affordable rental car options at Dalaman Airport aryarentacar.com.tr you can experience the price comparison module that the system will offer you. Fundamentals laid in US Silicon Valley aryarentacar.com.tr as soon as you make a call, for example, Muğla decks prices by accessing the online car rental modules of Dalaman airport rent a car offices. In a few minutes, the rent a car options at Muğla Dalaman airport are listed on your screen with their prices. Then you can quickly view the cheapest car rental option in Dalaman or how the car rental office gives the price in the car segment you are looking for.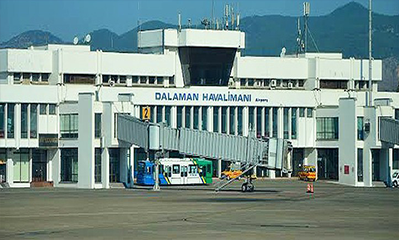 Muğla Dalaman Airport (DLM)
Kayseri Havalimanı Yeşil Mahalle Mustafa Kemal Paşa Bulvarı No:338 38100 Kocasinan/KAYSERİ Muğla
+90 850 441 33 33