Muğla Milas Bodrum Airport (BJV)
Milas Bodrum Airport Car Rental Options
The number of thousands of domestic and international tourists coming to Bodrum, the coastal town that manages to be the center of attention at all times of the year with its unique beautiful coastal regions, increases every year through Milas Airport Car Rental. However, Milas Bodrum Airport car rental companies also offer many brand model rental cars. At least in these periods of the year, Istanbul airport car rental adar is busy, Milas Bodrum Airport car rental companies do not scare you, because Arya Rent a Car dozens of Milas Bodrum avalimani rent a car company can find the car in any brand model in any time December. If you want, you can come to Yalıkavak by using Milas Airport airport transfer option from here you can explore the surrounding areas easily by using Muğla Yalıkavak car rental options. Milas Bodrum Airport offers cheap car rental and long-term rental options at the most affordable prices, Arya Rent a car allows you to reach any vehicle in a short time and at an affordable price. Arya Rent a Car Bodrum Milas Airport is your best solution partner for car rental in your travels.
Milas Bodrum Airport Rent a Car
Bodrum; colorful nightlife, Bodrum fruit that you can find every summer in the bazaar and especially at the end of summer, crispy Bodrum ravioli, almond desserts and seafood are a must-go holiday area. Especially in summer, Milas Bodrum Airport reaches its most crowded days. Milas Bodrum Airport car rental companies offer many options such as driver rent a car service, Milas Bodrum Airport luxury car rental, fleet rental. But getting a rental car offer from all companies at such a busy airport can be a serious waste of time. Arya Rent a Car Milas Bodrum Airport lists rent a car companies for you and offers many filtering options. Arya Rent a Car instantly shows a large number of rental car companies from Milas Bodrum car rental options and allows you to find the car you are looking for in a short time by comparing their prices on the basis of brand-model Dec. Bodrum Milas airport you can also take advantage of Arya Rent a car's Mugla Turgutreis car rental option by coming to Turgutreis via airport transfer.
Car Rental At Milas Airport Is Now Very Easy
Arya Rent a Car offers the advantage of price comparison with its system, which reflects the cheapest rental car options in Bodrum on your screen in minutes. Arya Rent a car from different companies Milas Bodrum Airport rent a car with any time Decembers you can shop in a pleasant Bazaar where there are many local and foreign stores in Bodrum, you can navigate Bodrum Marina, you can make your Bodrum holiday immortal for years by taking souvenirs. Arya rent a Car offers the cheapest car rental alternatives at Milas Airport. Arya Rent a Car, which lists the daily rental car prices of all the rent a car offices in this location, does not need to waste time trying to find out the prices by visiting all the Milas Bodrum Airport rent a car offices one by one, searching or visiting the website of all of them. Arya Rent a Car Bodrum Milas Airport lists the most suitable car table for you in seconds according to the filters you have selected from among the car rental decks.
Milas Airport Car Rental
Milas Bodrum airport rent a rent a Wed Wed Arya with the most appropriate options from among options by reaching out to Milas Bodrum airport car hire you can compare prices of rental cars models in the brand of your choice. Arya Rent a Car Bodrum Milas airport car rental companies within the car rental company you can choose from all the criteria such as daily or monthly luxury car rental decks. Car rental at Milas Airport is very easy to rent a car with Arya Rent a Car, which offers you the most suitable car rental and the criteria you want. Like Istanbul Sabiha Gokcen Airport, Milas Bodrum Airport is very busy. For this reason, you can easily explore all of Bodrum by car rental method. Arya Rent a car is located in Milas Bodrum Airport car rental companies by reaching many companies, Milas Bodrum car rental prices can reach, price comparison decks. Although Milas Bodrum Airport is a busy point at the car rental point, you can easily reach the car in the brand model you want by filtering out many options such as luxury car rental, fleet rental and monthly car rental.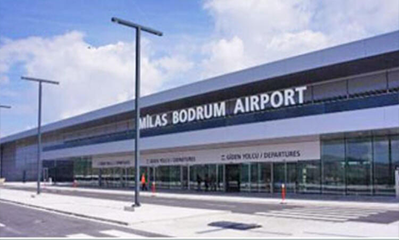 Muğla Milas Bodrum Airport (BJV)
Kayseri Havalimanı Yeşil Mahalle Mustafa Kemal Paşa Bulvarı No:338 38100 Kocasinan/KAYSERİ Muğla
+90 850 441 33 33